About Me
I first got hooked on super soakers when I bought my first gun, the SS MDS. Since then I have come along ways to get to where I am today. My current arsenal includes a CPS 1200, two SC 400's, an XP 220, and of course, my water balloon launcher. Besides water guns, my hobbies include chess and windows game programming. I am currently on a club swim team at the varsity level.
My Arsenal and Equipment
The following pictures include some the equipment I take on sniping operations. The second picture are some of my more heavily used soakers when I am not sniping.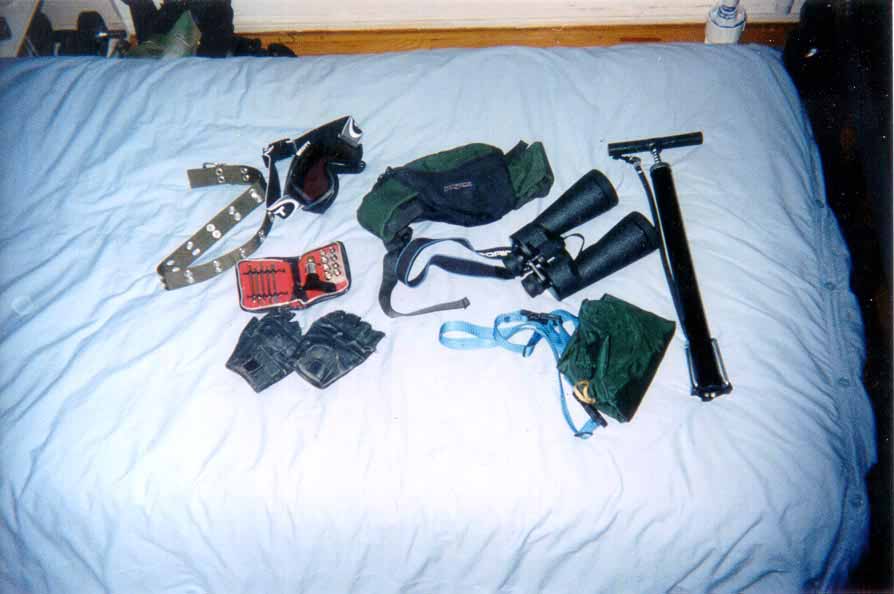 Equipment - Ammo belt (for carrying extra rounds for my sniper rifle), fingerless golves, ski goggles, binoculars, bike pump (to charge my gun), various packs, sacks, and straps, and my tool case (allows me to tap into any public water source with ease)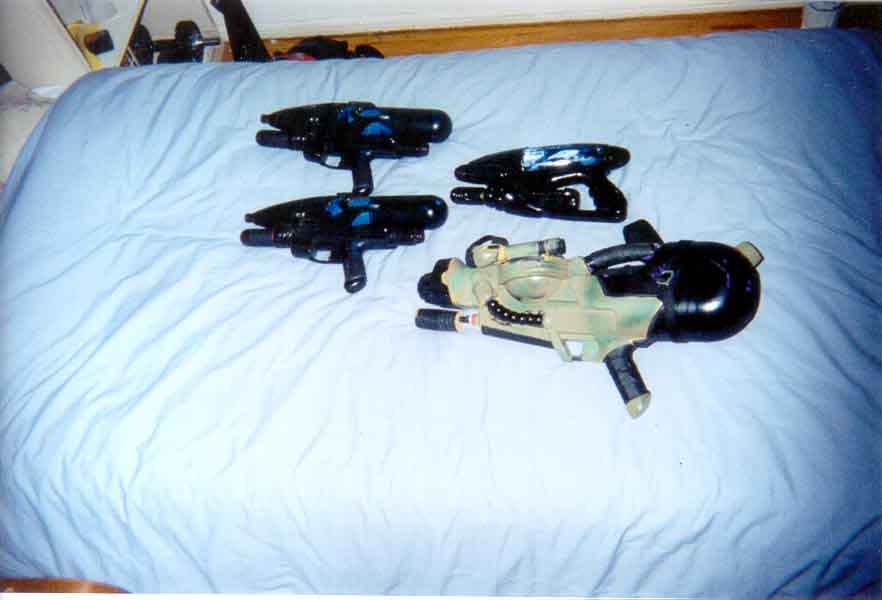 My Assault Weapons - Internally modded CPS 1200, complete with a flashlight carrying pouch for various items. The pump handle broke so I had to make a new one. An XP 220, small gun, kinda crappy but I still use it because it's small and easy to run fast with. Dual SC 400's, only good for urban fights, plus it looks cool when you weild them, hehe.
If I am going to have any major water fights Iíll post it in this next section.
Summer 2002- 1 v 1 with Sergio, other people might come. Although bus loads of people wont be here, this fight should be really intense nonetheless since he and I are well trained warriors, and the last time we had a 1v1 I lost.
Summer 2002- 3 v 3 night fight with some friends. Havn't decided on a location yet but we're preparing.